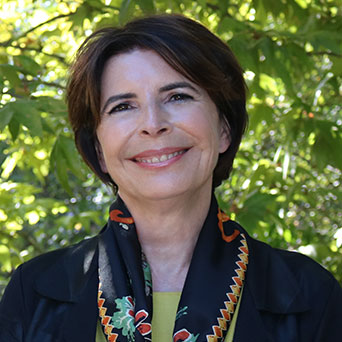 Founded in 2000, SabbaticalHomes.com has been helping academic travelers find housing all around the world for nearly twenty years. When she decided to create this site, Nadege Conger was expecting her first child. There was a fork in the road. Should she continue on the corporate path or should she stay home to be with her baby? The solution was to stay home and at the same time create a much-needed service from her home office at her own pace. Purpose and flexibility was what she chose. She combined the joy of staying with her baby with the joy of learning how to code and created a very useful service for all academics. As her daughter was taking her first steps, Nadege's meaningful work led to the birth of SabbaticalHomes.com.
The first seeds for this idea were planted twenty-five years ago. Nadege and her husband, Professor Jay Conger, were invited to the home of a visiting professor who was temporarily living in the home of Harvard professor on leave. She never forgot what a great idea that was. Of course, at the time, there wasn't any way to facilitate such an arrangement on the Internet. However, when the time came for her own family to consider a strategy to find a home in London for Jay's work, she just knew what to do. All she had to was to build a great tool.
Nadege is very involved with the day-to-day running of the site, and regularly comes across remarkable stories and people who have found each other using SabbaticalHomes.com. The best aspect of her job is hearing from members about their experience using the site (like this artist and SabbaticalHomes.com member, featured on our blog). Occasionally she meets up with long-time users. Some are now friends.
Finding affordable temporary housing can be a challenge, especially for young scholars and grad students. SabbaticalHomes.com enables these young people to find comfortable, safe housing without spending a fortune. Home sharing and exchange also makes traveling more affordable and allows members to meet some interesting people along the way. What makes SabbaticalHomes.com so special beyond the transactional aspect of the service, are the relationships and often friendships that form all across the world.
Today, the site has hosted over 120,000 listings and is used in 57 countries. You may have heard about SabbaticalHomes.com at academic conferences or from a friend in the know or a blog, and every day more people discover and register to use the site. Despite its growth, and indeed the boom of the home-sharing industry as a whole, SabbaticalHomes.com has stayed true to its roots: helping scholars travel for their work, whatever that may be. Users of the site have grown to include artists, writers, and other professionals that work outside the academic sphere, but the initial mission is still what motivates her team who is very proud to continue to offer this service to people across the globe.