Choose the Country: Mexico or Chile? Laos or India? Europe or Australia?
The question that first comes up is "Where are we going to go?" Choosing the sabbatical destinations, the country where you will spend (part of) your time away is a big and important decision.You might already know where want to go but I recommend putting your destinations through the filters I am describing below to make sure they pass the most important tests.
Here is the process we went through to decide:
Make a list – or two
We started discussing possible sabbatical destinations early and leisurely.  This is not a decision you want to rush.  Start a list in your head, on a piece of paper or an app of your choice listing the countries/place you have always wanted to visit, have heard great things about, or are simply curious about. We both kept our own lists at this point.
Talk it through
When we first talked through our lists we found out that we had agreement on a number of places without having to negotiate. These were places which both of us thought were interesting and desirable (Italy and Spain fell into that category) so they went on the "Approved List". Then we applied filters to the rest of our individual lists.
Apply filters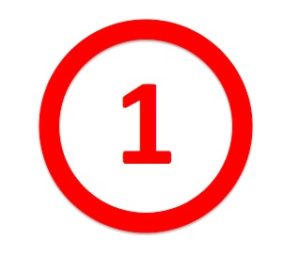 First we ruled out all places that are completely unacceptable to one of us. I am always cold and my husband is always hot and so – as much as he wanted to go to Patagonia and I wanted to go to Timbuktu – neither one was going to happen. You are obviously free to pick your own set of criteria but I suggest not to micro-manage at this point. If you start ruling out a place now just because Aunt Mary's friend from knitting club has had a bad experience there three decades ago you will pretty soon find out that the only acceptable place might be where you already are.
However, if the idea of temperatures in the teens makes you feel panicky or you get altitude sickness anywhere above 8000 feet then probably neither Siberia, Tibet, Nepal or Bolivia are great choices.
Climate is an obvious but certainly not the only deal-breaker. Food ranks high as another possible reason to want or not to want to spend time in a country. Family background is another (which is why we ended up in Germany and Austria), friends willing to put you up should be considered, or language.  Sometimes there might just not be a good reason for wanting or not wanting to visit a country. I had no interest in visiting Denmark, which I am sure is a perfectly lovely place but strikes me as a smaller and colder version of Germany. Been there, done that!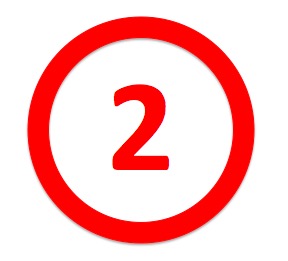 Safety second.  Not really. Safety is a big consideration and could be the primary filter. It was my second only for efficiency: no reason to worry about safety in Timbuktu if we aren't going there anyway.  So, after we ruled out every place that was either too hot, too cold or too rainy at the time of the year we were traveling, or for other reasons unacceptable to one of us we threw out all the places that were too dangerous for a family to travel to. This ruled out parts of Africa, Central and Latin America, esp. Venezuela where I really wanted to go.
The dangerous category does not only pertain to crime but also to health, I didn't want my then 3 year old to come down with Yellow Fever or TB or some disease I can't even pronounce. In addition to prevention, we also wanted a place were we could be reasonably certain that we would find a doctor, dentist or hospital if we really needed one. We bent the rule somewhat for southern India, which has occurrences of malaria but that risk seemed manageable.  This is where the "safe but not paranoid" rule applied the most.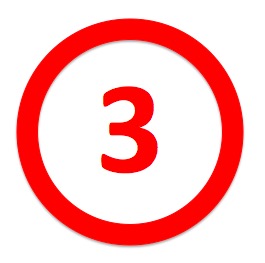 Then we applied a positive filter: Variety. We did not want to spend all six months in countries that are very similar in terms of level of development and culture. Of course, we could have gone to Canada, the UK, New Zealand, Ireland and Australia and have a perfectly splendid time but the point was to experience something different. Not that these countries are all the same and I would have enjoyed visiting each one of them but they all are (mostly) English-speaking, highly developed Western countries.  We opted for  more variety and decided to go to one country in Asia and one in the Americas.
Then we looked what we were left with. One of the places on top of the list was Chile. I had never thought about Chile much but as I began reading up on it the idea grew on me to the point where I got really excited about visiting Chile. Also, I had always wanted to go back to Laos which I had visited for a few days many years ago and so that made it to the top of the list.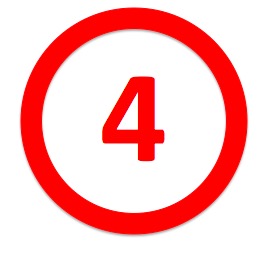 Both choices, however, fell through the next filters: cost and ease of planning. Chile proved not to be feasible choice at least not at the price we had thought. Flights to Chile turned out to be expensive and vacation homes for long term rental weren't readily available then. In Santiago all I found was corporate housing costing a lot more than we were willing to pay.  That has probably changed now but back then it knocked Chile off the list. For Laos I just couldn't scrap enough info together to even start a reasonable planning process. After getting all excited about those countries we decided to let them go and pick two others.
The cost of living tool will be helpful there. You might find the perfect country just to find out that it is unaffordable. Switzerland would be an example of that: stunningly beautiful, highly developed, safe, with lots of English speakers, and extremely clean it sounds perfect. And it would be if the cost of living in Zurich wouldn't be higher than that of New York.  If you can afford it: go for it.  For everybody else, hope to take a business trip to Switzerland one day to see it and scratch it off the list of your sabbatical destinations.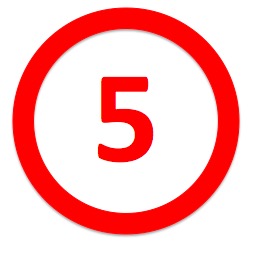 Be flexible – In the Americas we ended up choosing Mexico for two main reasons: Mexico is our neighbor to the south but we knew little about it and it seemed fairly affordable with plenty of rental properties being available and Yucatan was very safe at the time (it probably still is in large parts). In Asia, India was the next choice as we have a lot of Indian friends who take their kids to see the family regularly and so we knew a trip there would be doable with our boy. Neither one of us had been to India but having Indian friends we felt it would be a great experience. So we decided on Kerala, a southern Indian state, one of the most prosperous and developed ones in India and also the place many Indians choose for their in-country vacations.
Other things to keep in mind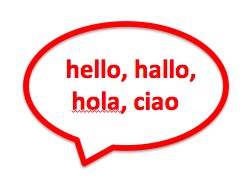 Language is important when you choose the country. We are fortunate to speak five languages between the three of us well enough to get by. Is it a strict requirement to speak the local language? No, certainly not. Of course it helps, even speaking a few words shows that you try and makes people on the other end of that conversation so much more willing to help you out and be patient.
Taking a  beginner class in a foreign language, e.g. Spanish if you are planning on traveling in Latin America is an excellent idea and not terribly hard to pick up for English speakers. The same is true for Italian or French and some extent German and the Scandinavian languages other than Finish. A little bit goes a long way when buying groceries or renting a car.  Deep philosophical discussions will take a bit more study. How much Polish, Swahili or Mongolian you can/should learn is another question.
In many countries you will get by with English. And people in more exotic places don't necessarily expect you to speak their language.  In Kerala, for example, people understood that we did not speak Malayalam. In fact, in four weeks in Kerala I managed to not pick up one single word of that language. I am not proud of that and I tried but my phrase book told me that "how are you?" translates into "Enikku sukhamaanu" – something I would have to read out loud to myself about 20 times before even being able to remember it. So we spoke English.
In many countries you will find people who speak enough English to help you out and often you will find people very friendly and helpful.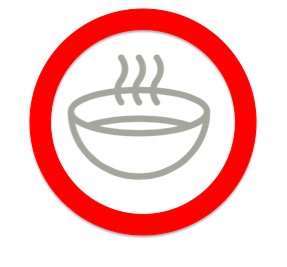 Food – I mentioned food before as a an important factor. If you are a vegetarian you will want to think twice about places that are fond of their meat dishes and not well equipped to offer vegetarian options. check the Resources page for some useful links.
Level of spiciness is another consideration, especially with a child. Many years before our sabbatical I took a trip to China. My – at that point – entirely German palate could barely tolerate the food they served in Sichuan – and that was after ordering "mild". We lived on plain rice and fried breakfast rolls for a week. No big deal for two healthy girls in their twenties but a serious problem with a child. Check the Resources page for some useful information.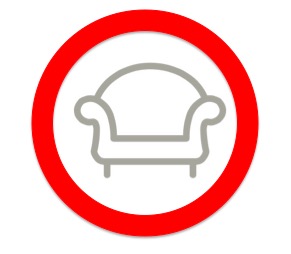 Comfort, Convenience, Western Life Style – Some places are harder to visit than others. Of the places we went to, India was certainly the most difficult to navigate. The culture is so very different, the food, the habits, the traffic, everything, really, is different.
I love that, I enjoy it, I revel in it – but not everybody does. Walking down a street where a car is passing a motorcycle with a whole family of 4 on it which is itself passing a rickshaw which is passing a bike rider and the whole messy situation being made worse by a truck driver on a deadline trying to pass them all – on a three lane street – is not your idea of a relaxing walk then you might have to find a place with more controlled traffic.
In many countries you won't find the selection you are used to from a US supermarket. If you need a choice of 30 breakfast cereals to be happy, or just the right kind of honey-glazed ham or a special coffee brand you'll find many places wanting. In India you'll find Indian food, Indian snacks, Indian sweets. In Mexico you'll find real Mexican food, not the Tex-Mex you know from home – but that's part of why you came, isn't it?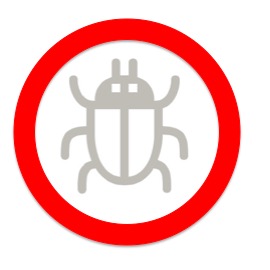 Critters – nobody likes cockroaches and most don't care for spiders either. But do they freak you out? You'll never quite escape nature but some places have more creepy-crawly stuff than others and in some places they are more dangerous than in others.  Australia tops the list of countries with the most dangerous animals but in my 4 or 5 trips to Australia I never once encountered one that threatened my life. I saw koalas, possums and kangaroos – the type of wild life you want to see. If you are really worried about critters you'll probably better off in a city then in the countryside. Though there is never a guarantee.
Animals – One place I was very interested in going was South Africa or Namibia. I had visited SA before and loved the game rides and walking tours. We decided against it because our son was still so young that we couldn't rely on him sitting quietly in the open jeep while a lion was sniffing around. I wouldn't take a child younger than around 10 on such a trip. It is simply too dangerous and also rather boring for the child (too much sitting in cars silently).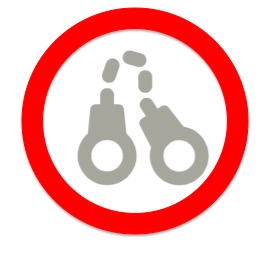 Politics/Human Rights – some might not view these as important factors for other people it is crucial that they visit a country with a political system that they can agree or at least live with. For me one thing was clear from the start, I would not spend 4 weeks in a country where I couldn't drive, or leave the house by myself because I am female. I would also not want to visit a country were homosexually is harshly punished or journalists are imprisoned on a regular basis – to name but a few "hard no" criteria. This might be more acceptable to other people for short periods of time, but it is definitely worth looking into that issue before you make a final decision.
If you still have too many countries on your list I suggest you decide simply by what excites you the most. It is not always the most exotic that is the best choice but what you really want to see and do.
Next up: choose the right city/hub in the selected country.
SaveSave
SaveSave
SaveSave
SaveSave
SaveSave
SaveSave
SaveSaveSaveSaveSaveSave
SaveSaveSaveSave
SaveSave
SaveSave
SaveSave
SaveSave
SaveSave
SaveSave
SaveSave
SaveSave
SaveSave
SaveSave
SaveSave