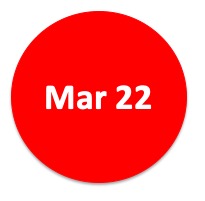 We don't have Internet access in our apartment in Frigiliana and the Internet cafe has the most inconvenient of opening hours. This one is being posted from an Internet Cafe in Malaga where Annette and I are today leaving "the boys" to their own devices. I am afraid the blogs will be less regular now unless Uli manages to find somebody's unsecured wireless connection somewhere in the neighborhood. I'll still write and probably batch upload whenever I get a chance.
I still feel like I landed in some alternate reality, somebody else's dream of a vacation. Frigiliana just doesn't seem real in all its proper whiteness after Mexico and India. The almost blinding whiteness, the lack of any dirt whatsoever, the cutsy artisan shops selling "handmade" products (some look suspiciously Indian to me, could have been shipped right from Varkala) and the almost complete lack of an "indigenous population" – for lack of a better term – make it feel staged, like we are walking around a large film set for a love and romance chick-flick with a title like "Under the Andalucían Sun". There seem to be tourist in this town and old people, who only venture out after nightfall or at least after most tourists have left. The afternoon today was overcast and coolish and therefore fewer tourists were out and abound, an opportunity the locals seized to go grocery shopping and walk over to the church. It's too bad, really, the place is beautiful – although I can't keep but wonder what would happen if one morning somebody got up and decided to paint their house fire-engine red.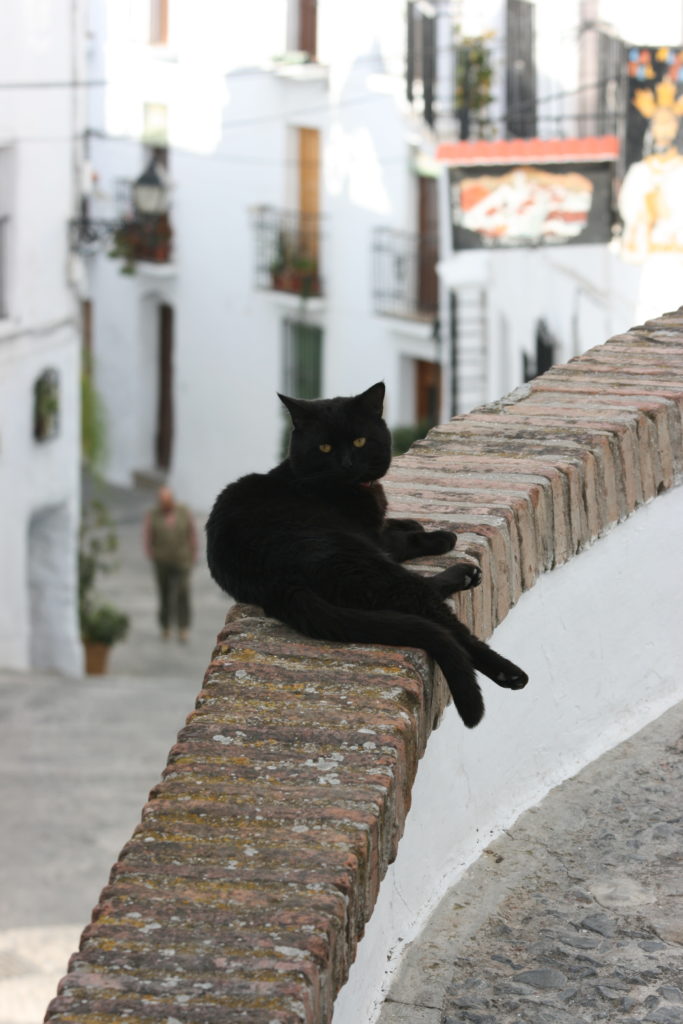 I also wonder how it looked here 20 years ago. I am sure it was less clean, less proper, less flowery and handsome but more real with actual people living there. Of course I knew that Andalucia isn't exactly uncharted territory and that the Brits and Germans venture here in force but I had – naively – as it turns out – assumed that they would stay right by the ocean, lying cheek-to-cheek on the sandy beaches and only dragging their butts over to the nearby restaurant for a bit of paella for lunch. That's why I rented a place "inland" from the beach. I should have know those pesky Germans better, of course they a venturing around and, of course, the local population has adjusted and is providing pottery, leather wallets and whatever other souvenirs seem to be in high demand along with wine from Frigiliana and shirts, shawls, and pashminas from India.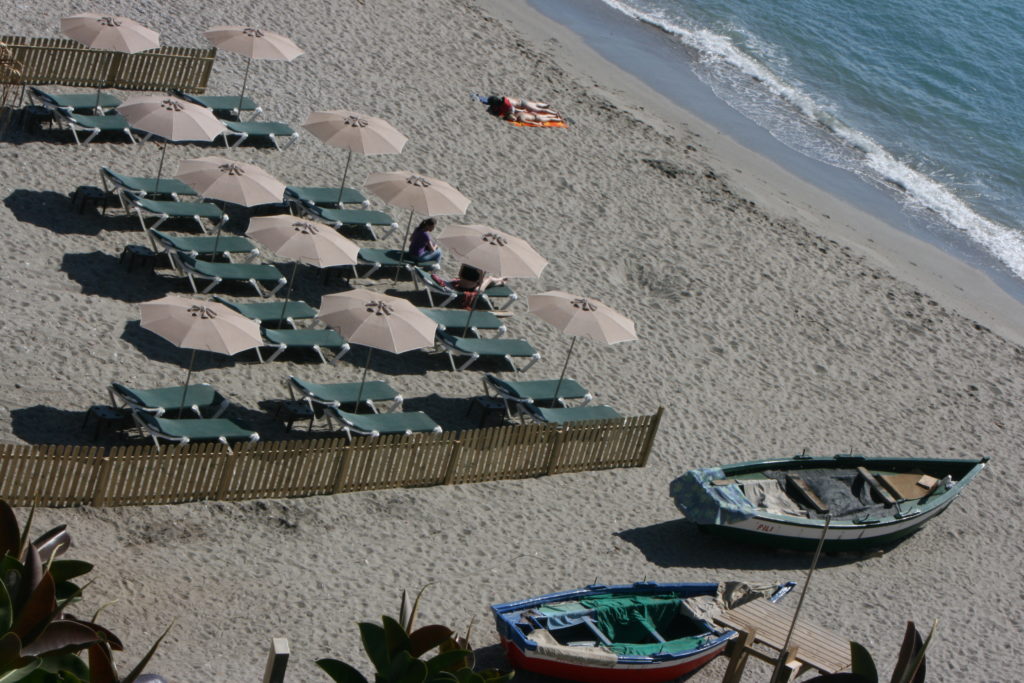 So far I have barely had the opportunity to speak Spanish – there is simply no need. The preciously few locals we interact with speak either German or English or both better than I speak Spanish and so its all too easy to go the path of least resistance.